Restorative Practices Student Page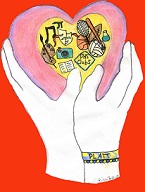 Platt High School: A Restorative School
A Restorative school is one that sees relationships as central to a healthy school climate for all its community members. Our restorative practices approach focuses on building, maintaining and, when necessary, repairing relationships among all members of the Platt school community. Many adults in our school community are prepared to recognize and respond to those who have been impacted by traumatic stress. Restorative approaches enable those who have been harmed to convey the impact of the harm to those responsible, and for those responsible to acknowledge this impact and take steps to put it right.
Should you feel the need to build, maintain and/or repair a relationship, click on the button below and a member of our Restorative Practices Team will contact you for assistance.
When can a Platt community member fill out a community connection form?
If you feel like you are not being heard or having difficulty in school and need a non-judgmental place to be heard, fill out the Community Concern Form.
Use the form when:
There is a communication breakdown between yourself and someone else in the Platt community (student, teacher, staff member) and you would like to mediate/discuss the issue.
You are feeling frustrated with a member of the Platt community (student, teacher, staff member) and would like to express your frustration respectively.
You are having a conflict with a peer and would like to resolve the issue through mediation.